Roll over image to zoom in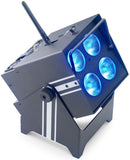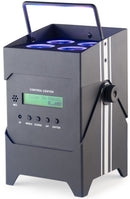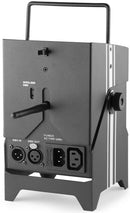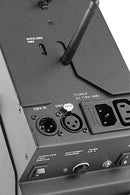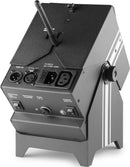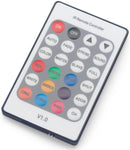 Description
Overview  
This solid battery-powered PARcan is a compact, tiltable unit that comes equipped with a handle, optional flight case, and wireless DMX for cable-free operation. Comes with brackets to hang on a truss.   
Features
LED: 4 x 8 watts 
Illuminance: 833 lux at 9 feet  
Beam angle: 40° 
Protocol: DMX-512 (3, 4, 6, 9 or 11 channels) 
Functions: Dimmer (0-100 %), strobe (0-20 Hz), auto, sound control, master/slave, wireless 
DMX Display: Graphic 
Housing: Metal 
Mounting: Floor stand or bracket 
Input and output: 3-pin DMX and IEC in and out 
Battery: Lithium-ion 4400 mA 
Battery life: Up to 12 hours 
Recharge time: Maximum 5 hours 
Cooling: No fan 
Use: Indoor 
Power consumption: 42 watts 
Dimensions: 5.9" x 5.9" x 9.8" 
Weight: 5.5 lbs. 
Included: Remote control
Payment & Security
Your payment information is processed securely. We do not store credit card details nor have access to your credit card information.