Roll over image to zoom in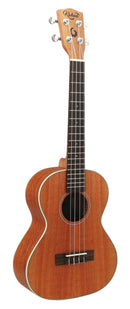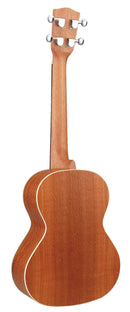 Description
Overview
Constructed of superior quality material for the best sound, this ukulele comes equipped with 4 high quality synthetic gut nylon strings - G, C, E, A. It is expertly crafted from environmentally friendly wood and makes an excellent interactive classroom instrument for students and teachers.
Features:
Model: Kahua 27″ Tenor Lacewood Ukulele w/ White Binding & Matte Finish - KA-27LA
Superior Quality Material Construction: Ensures the best sound experience.
Equipped with 4 High-Quality Synthetic Gut Nylon Strings: Tuned to G, C, E, A for a traditional ukulele sound.
Expert Craftsmanship with White Binding & Matte Finish: Skillfully designed for a sleek appearance and enhanced durability.
Environmentally Friendly Lacewood Wood Construction: Eco-conscious choice for the modern musician.
Excellent Interactive Classroom Instrument: Great for both students and teachers in an educational setting.
Specifications:
Model: KA-27LA
Size: 27-inch Tenor Ukulele
Strings: 4 synthetic gut nylon strings
Tuning: G, C, E, A
Material: Environmentally friendly Lacewood wood
Finish: White Binding & Matte Finish
Intended Use: Suitable for both individual use and classroom interaction
Payment & Security
Your payment information is processed securely. We do not store credit card details nor have access to your credit card information.