Roll over image to zoom in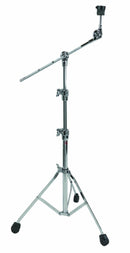 Description
Manifest your rock fantasies with this drum pro pack!
Includes:
Gretsch Catalina Maple 5 Piece Shell Pack 20/10/12/14/14SN - Silver Sparkle
Pair of Gibraltar Cymbal Stand 
Stagg 12 Inch Hi-Hat Cymbals 
Stagg 17 Inch Crash Cymbal 
Overview 
Gretsch Catalina Maple 5 Piece Shell Pack 20/10/12/14/14SN - Silver Sparkle
Catalina Maple's CM1-E605 shell packs feature a 20″ BD, 10″ and 12″ RT's, 14″ FT, and 14″ SN configuration. These sizes are the ideal choice from drummers who need the best of both worlds in one drum kit. The CM1-E605 pack is compact enough for smaller stage settings yet they're potent enough to compete with some of the louder and more energetic music settings you may experience.
Some Cymbals & Hardware NOT Included
16x20 Bass Drum, 7x10 , 8x12 Rack Toms, 14x14 Floor Tom, 5.5x14 Snare Drum
7 Ply Maple
30 Degree Bearing Edge
Triple Flanged Hoops
Remo Drumheads
Two Gibraltar Pro Lite Single Braced Boom Cymbal Stand - GSB-509
The Pro Lite hardware is a single-braced series designed to cut down on the weight a double-braced stand has. The tripod base is low, keeping the stand more balanced and sturdy. This lighter weight series offers professional features such as hinged height adjustment collars and Gibraltar's quick release cymbal mount and hi hat clutch.
The Pro Lite boom cymbal stand is designed to be lighter weight. It is equipped with a single-braced tripod, which is designed to cut down the weight a double braced stand has. The height adjustment collars are lined with a nylon bushing to prevent any metal to metal contact. This lower tripod height allows for easy break down and storage without disassembling while maintaining balance and stability. The 16″ length boom arm can be adjusted with the single point boom tilter. Attach and remove the cymbal quick and easy with the Gibraltar Quick Release Cymbal Mount.
Features:
Lighter weight
Single braced tripod
Hinged height adjustment collars
Lower height tripod
Single point boom tilter
Geared cymbal tilter
Quick Release Cymbal Mount
16″ boom arm length
Height range: 31-3/4″ to 70″
Weight: 7 lbs. 7 oz.
Stagg 12 Inch SH Medium Hi-Hat Cymbals - SH-HM12R
12" SH Regular Medium HiHat - Pair Cymbals
Features:
B20 Alloy
12 Inch Diameter
Hi-Hat Cymbals
Stagg 17 Inch SH Regular Medium Crash Cymbal - SH-CM17R
Stagg's SH Series cymbals offers affordability without compromise. Authentic hand-hammered, classically cast cymbals at a price within reach of all drummers.
Features:
B20 Alloy
17 Inch Diameter
Crash Cymbal
Payment & Security
Your payment information is processed securely. We do not store credit card details nor have access to your credit card information.